Instagram Stories is one of the best ways to boost engagement on Instagram.  With over 400 million active users on a daily basis, this spells something huge for brands.  So let's dive right in and talk about what things you can be doing now to create even more engagement with your stories.
Here are six ways to boost engagement on Instagram with stories in 2019.
1. Polls, Swipe Meter And Questions
Instagram is always coming out with new ways to help make stories more engaging.  They have launched the ability to ask questions with their "ask me anything" feature, you can now conduct polls to get your audience's opinion on a number of things and their swipe meter which lets you survey your audience and ask them their thoughts on something.  These features really help boost interaction with your followers while giving you ideas for future content.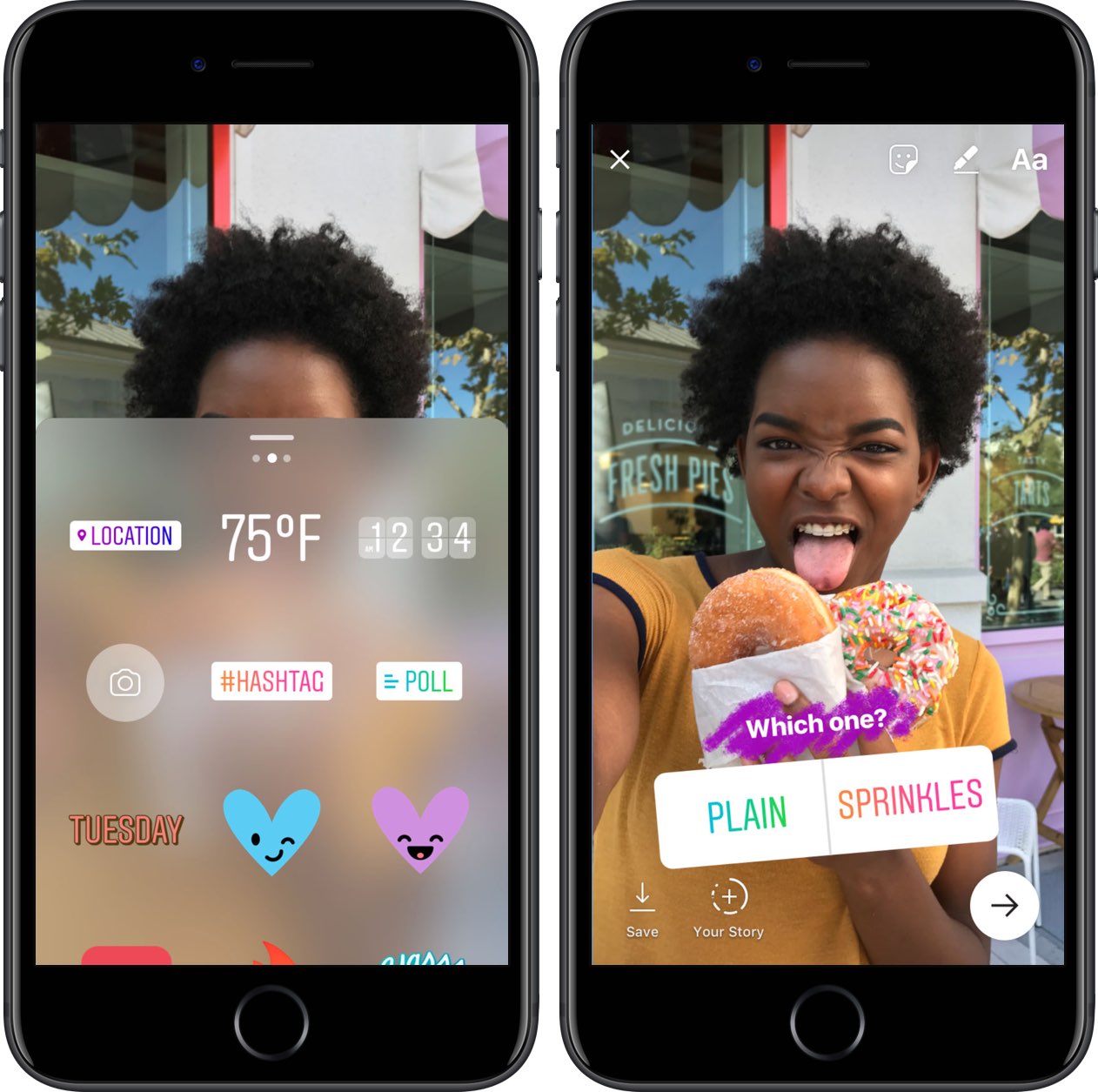 2. Swipe Up Feature
Have 10k followers or more?  You are in luck because you have access to the "swipe up" feature where you can direct your audience to see more of your content.  If you have not reached the  10k follower mark, get tips for how to boost your Instagram following.
3. Share your post in a story
Instagram's "Add to story" feature allows you to share an Instagram post within your story.  As a follower views your story, they are able to tap on the post preview which will take them to your actual post where they can interact with it further by liking, sharing and commenting.
By sharing a post in your Instagram story, you are not only putting a spotlight on your own post but you can also share the posts of other people.  This is great for sharing (UGC) user-generated content from your followers.  Just be sure to add @ mention for their profile so they get a notification.
4.  Repeat your CTA with overlay text
If you add a CTA to your story, it is automatically added to the bottom of the screen where people may miss it.  Use text overlay and add it in nice big lettering across the image so people will definitely see it.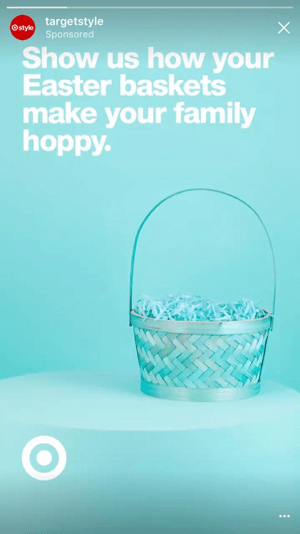 Give thought to not only the words you use but also the color of the text and the size of the letters.  This can greatly affect whether someone takes action.
5. Use location, hashtags, GIFs and mentions
Add more details to your video stories by tagging who you are with by using @mention, where you are and adding hashtags/GIFs.  When you add your location to your story, you are not only letting people know where you are but you are extending your reach to the people who search for that location.  Hashtags perform a similar task for you.  When people search for the hashtag you added, your story will come up for them extending your reach once again. Just another easy way to boost engagement on Instagram and get more followers.
6. Go Live
If you want to really boost engagement On Instagram, Going Live on stories is one of the best ways.  It allows you to chat with fans personally and in real time .  We all know the algorithm issues with Instagram and Facebook and how organic reach has greatly diminished.  Well this is an easy way to help navigate those waters and get seen.
When you go live with stories, you are at the top of the feed screen.  Your live video also gets the benefit of being placed at the front of the storyline and with autoplay, you will most likely be getting views.  These live stories are also highlighted which provides a sense of urgency to tune in and watch.  Furthermore, once you are live, your followers will get a notification which lends itself to them clicking on your story and tuning in.
Final thoughts
Instagram is one of the most popular social media platforms for businesses to be on.  Their introduction of stories has skyrocketed its popularity to a whole new level.   Stories has proven to be a great way to boost engagement on Instagram.  As new features are added to stories, so comes the opportunity for businesses to take advantage of them.  The above tips will help you maximize your "stories" strategy by not only increasing engagement levels but extending reach and boosting brand loyalty.